*I am a member of the US Cellular Blogger Brigade.  This shop has been compensated as part of their program. All thoughts are 100% honest and my own. 
Cellphones seem to be everywhere.  They are fantastic. I can call for help, talk to a friend, surf the web, look up information and more all from my cellphone.  I don't usually leave home without it, unless I forgot. Then depending on how far away I am I have turned around to get it.  There's no denying that cellphones are very useful.  The problem is that we can sometimes get absorbed in them. Cell phones and technology can totally enable better moments through simplifying and enhancing your life.  I just feel sometimes we (me included) need a reminder on Cell Phone Etiquette.
July is National Cellphone Courtesy month and U.S. Cellular is celebrating by promoting positive cell phone etiquette.
Have you ever been in a conversation with someone and wondered if they were even listening because they were browsing the web or texting?  I know I've been the person ignored and unfortunately the one that has done the ignoring.  I'm not talking about looking up info that pertains to the conversation like looking up places to eat or movie times.  I'm talking about hearing a text come through or seeing new emails or Facebook notifications pop up and checking them immediately.  A Pew Research survey found that 67 percent of cellphone owners find themselves checking their phones for messages, alerts or calls – even when they don't notice their phone ringing or vibrating. That means a lot of people are checking devices at any given time or place. While you may be able to listen and check at the same time, it does not change the fact you are being rude to the other person.  Emails, Facebook, and Twitter can wait (really they can).
Lily's expression above is classic.  While they were staged for this photo, Jayden and Lily were instructed to show me how annoyed they get when someone else is talking on their cellphone when they're trying to talk or read a book.  Logan did a great job of totally ignoring them too.  I feel that I have this one down pretty good.  I will answer my phone and let them know I have to call them back or shoot them a text after the missed call.  I also try to turn my phone on silent when I'm with someone or in a meeting.  It's very easy to do with the Apple iPhone5S.  You just switch the little button on the side of the phone above the volume buttons.  It's shows red if it's on silent. The Galaxy S5 has a similar feature as well.
I found the following chart pretty interesting.
The above statistics (as well as those posted below) were obtained between Nov. 15 and Dec. 2, 2013, 500 nationally representative online interviews were conducted among smartphone users in partnership with Maritz Research. 
According to a recent U.S. Cellular survey, 37 percent of users say others get upset with them for phone use, while 63 percent say they get upset at others for phone use. I thought it was very interesting that over half of cell phone users think no one gets upset at them for their phone use yet over half of cell phone users DO get upset at others (at least sometime).
63 percent of people believe that no one gets upset at them for their phone use. This is the same percentage that sometimes gets upset with others for using their phone or tablet.
Not to mention, it can be dangerous to be too absorbed on your cellphone. I've seen plenty of YouTube videos of people walking into others or things because they were not paying attention.
Where Do People Have the Worst Cellphone Etiquette?
That same poll listed movie theaters and restaurants.
I have heard some people talk about taking a break from cellphones and I will not be doing that. Why? I need mine for work and I like having it on me.  I can look up information, reviews, directions and more in seconds thanks to the reliability of U.S. Cellular's 4G LTE Network.
As I said before, we did stage the munchkins in these pictures for my post, but the truth is that Jayden (age 11) has his own cell phone.  I like the fact that he can get a hold of us where ever he is and is able to use it in case of emergencies.  There are rules though, he does not just use it whenever he wants. He can only answer calls that are programmed into his phone. He also knows that his texts will be read and his activity monitored. In fact, here is an excellent Parent/Child Agreement that I would highly suggest printing out.
 As may be expected, smartphone owners who are over the age of 54 have stronger etiquette beliefs than younger users.
Among adults 55-64, 82 percent think it is rude to check your phone while talking with someone else, and 80 percent think it is rude to check while dining.
63 percent of users 18-34 think it is rude to be on your phone while talking to someone else, while 57 percent think it is rude to check while dining.
I also thought these  statistics were interesting:
Women are more likely to prefer texting over men. They are also more likely to have checked or used their phone to avoid conversations.  I definitely prefer texting over talking.
Tips for improving courtesy by busy cellphone users:
Set the ground rules. If you have plans to meet a relative for dinner or spend happy hour with a group of friends, discuss expectations for phone use. By determining technology use before the gathering, everyone is able to enjoy the occasion.
Seek to understand. Focus on similarities instead of differences and set a goal to understand those around you. By understanding other's wireless device use, you'll be more courteous of their expectations.
Don't be a buzz kill. Putting a phone on vibrate during a meeting or event can be a good idea, as vibration mode is meant to alert only you. However, it can distract others if the phone is placed on a table in a meeting or meal. Put the phone in a pocket, where it can alert you to a call but isn't disturbing others. If you forget to turn off the ringer and get an unexpected call, phones such as the Samsung Galaxy S5 stop ringing by simply flipping over the device.
Avoid being blinded by the light. Adjust screen brightness prior to entering a dimly lit space, such as a restaurant, recital or school play. This allows you to use the device to take photos or use social media without disturbing those around you.
Print of a Parent/Child Agreement.  This is a great step to teach your children cellphone courtesy.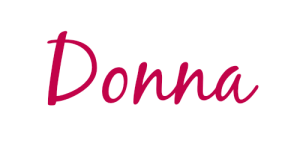 donnahup.com receives free products for review purposes, and may sometimes be compensated for posts. All opinions expressed are solely from donnahup.com. See donnahup.com's Disclosure Policy for complete details. My opinions are my own and were not influenced by any form of compensation. This disclosure is done in accordance with the Federal Trade Commission 10 CFR, Part 255 Guides Concerning the Use of Endorsements and Testimonials in Advertising.