Amazon Prime Day is Today!

For those of you looking for a great deal, Amazon's Prime Day is here TODAY! It's like Cyber Monday, but in July.  So I've put together what you need to know about the mega sale.
Prime members can find hundreds of thousands of deals on popular products across Amazon — but they can go quick. Luckily, new deals are posted as often as every five minutes or so.
You'll find great discounts on so many items, from smart home gadgets and TVs to toys and kitchen appliances. Amazon is also doubling-down on discounts for its own products, so it'll be a great time to pick up an Amazon Echo or a Fire TV.
The shopping holiday is available in the U.S., Canada, U.K., Spain, Mexico, Japan, Italy, India, Germany, France, China, Belgium, Austria, Australia, Singapore, Netherlands and Luxembourg.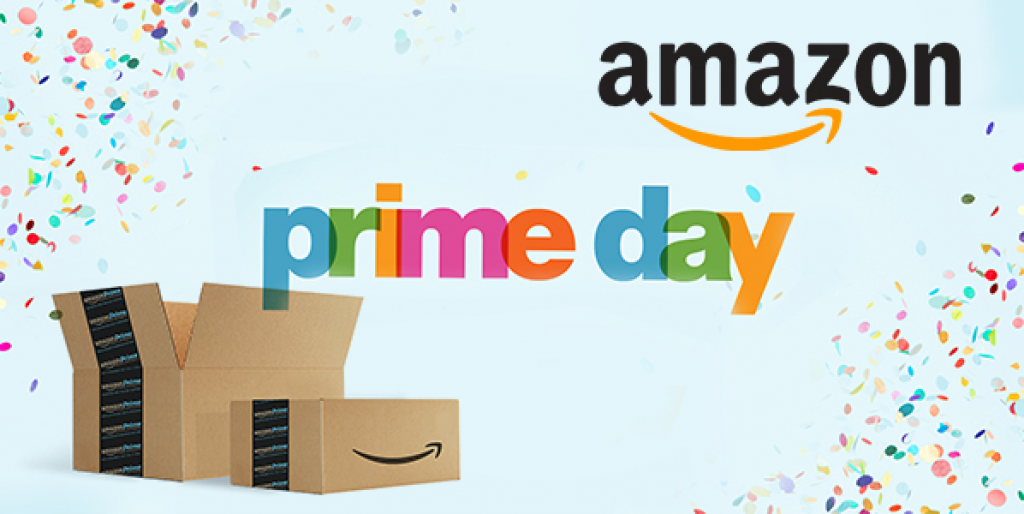 When Does It Start?
Amazon Prime Day

 2018 will officially kick off at 3 p.m. ET (12 p.m. PT) on Monday, July 16.
It will run for a full 36 hours, through the next day. The event will end on Tuesday, July 17.
Be aware that not all deals will be available throughout that time. But new deals should pop up periodically, so keep an eye out for great discounts.
Do I Need a Prime Membership?
It's Amazon Prime Day. So yes, you do need a Prime membership to take advantage of the shopping holiday.
If you aren't a Prime subscriber, you have a couple options to be able to participate in the sitewide holiday.
Firstly, you can sign up for a free 30 day trial of Amazon Prime here. Otherwise, you can subscribe to Amazon Prime for a month. If you like it, keep it — or unsubscribe if you don't. It's only $12.99 a month, or $99 a year.
Even if you only sign up for a month, it's more than worth it to grab some incredible deals.
Don't Want to Wait? Shop These Pre-Prime Day Deals
If you don't want to wait until Monday to nab deals on your favorite products, not to worry.
Amazon is publishing new deals each day leading up to Prime Day. They're not a replacement for Prime Day itself, but you can get yourself some steep discounts on great gadgets and products.
Be warned, like discounts during the actual event, these are timed deals. So jump on them quickly if you'd like to take advantage of them (and keep in mind that better deals are coming).