*I am a Nutrisystem Blogger.  I have received food free of charge as part of this role.
I can hardly believe I've been on Nutrisystem for 4 weeks! I am also VERY impressed that I have lost 11 pounds!  I will try to get a pic up this week.
Before Nutrisystem I tried all sorts of fad diets.  They worked for like a day or week then I put the weight right back on and usually more.  Don't get me wrong. I have had some mini crises over the past 4 weeks.  I was totally craving wings.  I mean I was ready to drive half an hour over  to a bigger city that had a wings place.  What did I do? I dreamt about the wings, drank some crystal light, dreamt some more and then chewed on carrot sticks. I eventually got over it and I'm really glad I did not cave in.  My goal this next month is to find and learn recipes that will help me make healthier versions of the food I crave.
Carrots have been a huge "saving" food for me. I don't buy them where I have to peel them and cut them up. I know myself. When I feel like I'm "starving" or craving something that's really bad for me it has been so easy to reach in the fridge and grab some carrots to chew on.  I usually realize that I'm not as hungry (or starving) as I thought I was and the carrots will take away that craving.
I'm also learning that a lot of "hunger" is my body telling me I'm dehydrated. I've been drinking a ton of water.  For those of you that think water is boring or need something flavored, add a crystal light packet. I keep a few flavors in my pantry.
If you are looking for an instant and fast weight loss program, this is not for you.
If you're looking for consistent loss and learning a healthy lifestyle that will help you keep the weight loss off, you should give Nutrisystem a try!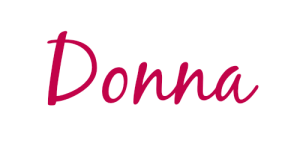 donnahup.com receives free products for review purposes, and may sometimes be compensated for posts. All opinions expressed are solely from donnahup.com. See donnahup.com's Disclosure Policy for complete details. My opinions are my own and were not influenced by any form of compensation. This disclosure is done in accordance with the Federal Trade Commission 10 CFR, Part 255 Guides Concerning the Use of Endorsements and Testimonials in Advertising.