$100 Visa Gift Card Giveaway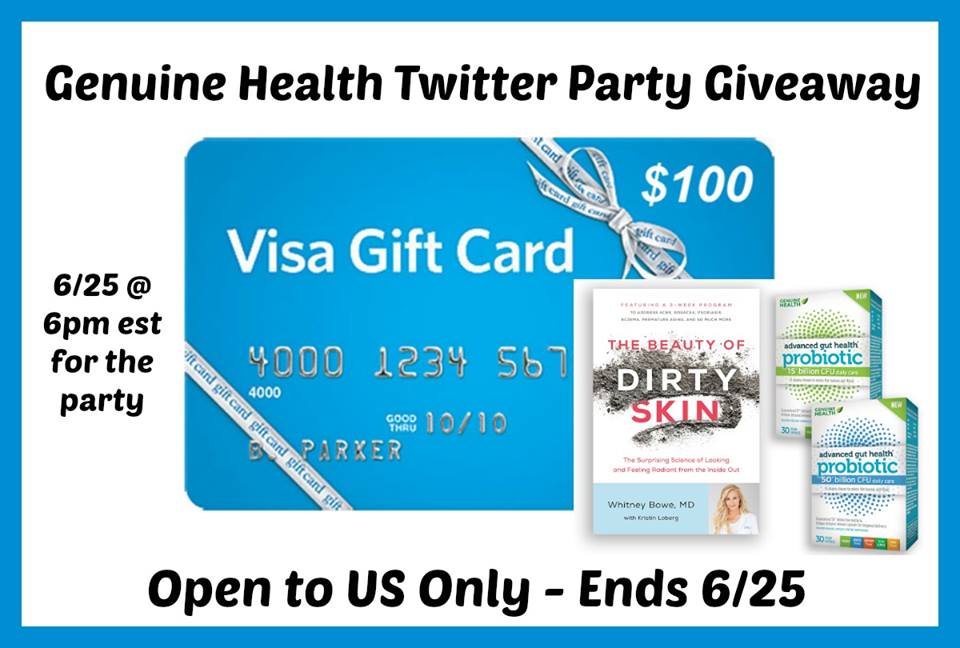 Sponsored by: Genuine Health Hosted by: Powered by Mom
Join us for the Genuine Health Beauty of Dirty Skin Twitter Party on June 25, 2018 at 3pm PST/6pm EST. There will be over $700 in prizes including several more gift cards! RSVP for the party on Powered by Mom HERE.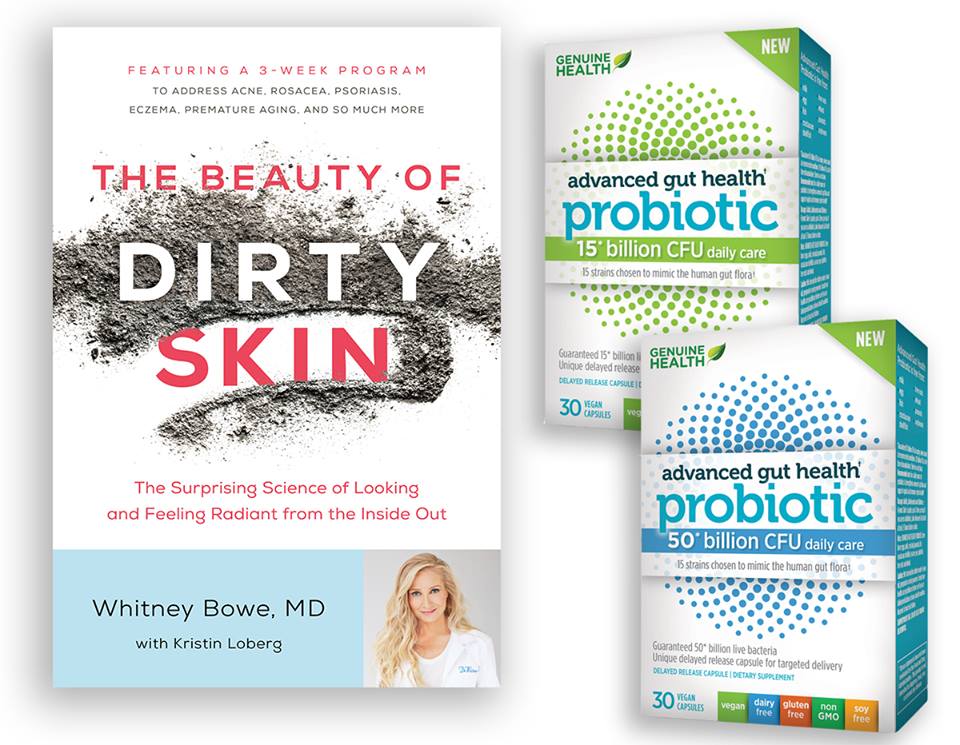 About Genuine Health
We use only pure, natural ingredients
Our criteria for every ingredient in each of our formulas is constant: It must be pure and natural, research-proven, safe and effective. We are so proud of formulations and the results people get that we want everyone to know about it. We are also proud of what our formulas do not contain, such as: artificial colours, flavours, sweeteners or preservatives, corn, dairy, egg, gluten, yeast, GMO or animal products.
We believe in a healthy, peaceful planet
Reducing our environmental footprint is a top priority. Inside each of our products you will find only the purest ingredients from sustainable, earth-friendly sources –including the wild, fish oils in our o3mega line.
We've also switched our energy provider to a green company, reduced our paper usage, and increased our use of recycled materials.
We're research-driven and proven
All of our formulas are backed by leading research and contain only clinically proven ingredients in clinically proven dosages, based on reputable published studies. We accomplish this with help from our panel of esteemed health experts, including nutritional researchers and doctors of natural and traditional medicine. We also work with renowned scientists and professionals at leading institutions to test many of our products with published results available
One lucky person will win a $100 Visa Gift Card but you could win more if you are at the twitter party on June 25, 2018 at 3pm PST/6pm EST. Enter on the rafflecopter below and make sure to come back for the daily entries.